Basement Flooding Issues in NYC
What Causes Basement Flooding And How To Prevent It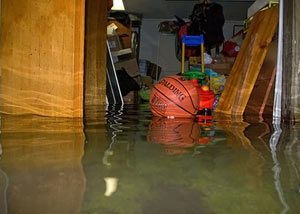 Basement flooding results in extensive home & property damage.
A small basement leak can develop into a basement flood - it is much easier to deal with the leak.
As your home gets older the foundation eventually wears down. Sooner or later leaks will begin to develop in the cement or stone or block walls. The leaks will continue to grow worse and eventually become full fledged basement flooding.
The good news here is that basement flooding can be repaired quickly and effectively if you understand the source of the problem. If you have a leaking basement in New York City we can fix it - all boroughs, Staten Island, Brooklyn, Queens, Manhattan & the Bronx.
Basement Flooding Repair In New York
Since basement flooding can start in a number of different ways there are solutions for each of these issues. At Quality 1st Basement Systems we provide these solutions to ensure that your basement returns to the dry, useable space it once was.
We focus on foundation & waterproofing sealing any wall cracks and installing an interior drainage system attached to an energy-efficient sump pump. Our crack repair & waterproofing come with a lifetime, dry basement warranty. You get a dry basement and no fear of future basement flooding.
Get a FREE Quote!
Schedule A Free Estimate
With a customized, warrantied solution we have become New York City's trusted basement flooding repair experts. Schedule a free, no obligation basement waterproofing quote with one of our specialists, contact us by phone or e-mail today! Our New York service area includes Bronx, New York City, Brooklyn, Staten Island and many surrounding areas nearby.
Common Basement Flooding Problems
Basements are susceptible to flooding from all corners. Not just the corners, but the walls, pipes, floors, windows, hatchway entrances are all areas for water to enter the space. The right solution to your basement flooding is specific to your basement.
The articles below are your easy guide to understanding the cause and solution to basement floods. If you don't feel like reading feel free to give us a call and we can answer your questions. 1-844-237-3440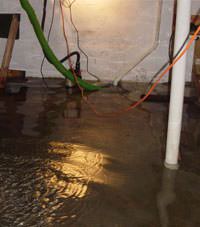 My Basement Just Flooded!
If you just had your basement flood here are six simple steps of dealing with the flood and beginning the solution.
Highlights:
---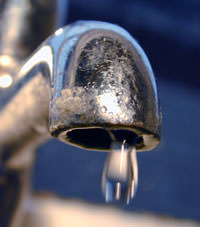 Basement Flooding - Plumbing Problems
Leaks or bursts pipes run down your home to fill up your basement like a swimming pool. Here is how to prevent your basement flooding because of plumbing failures.
Highlights:
---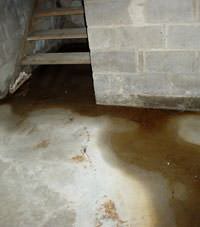 Basement Flooding From Stairways
Water can easily enter the hatchway and find its way down the stairs into the basement. Learn why this type of flooding occurs and how to prevent it.
Highlights:
---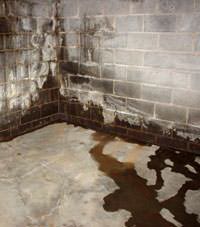 Flooding Through Wall Cracks
Foundation cracks are not always structural issues. However small cracks that are not foundation issues can let water enter the basement. Learn how to permanently seal leaky basement wall cracks.
Highlights:
---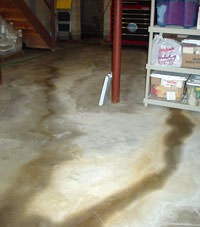 Flooding Through Floor Cracks
Water can also seep up through the concrete of your basement floor. Can a perimeter drain system solve this? How to deal with flooding through the basement floor.
Highlights:
---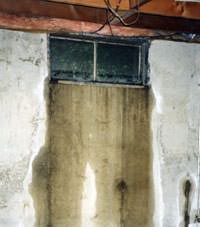 Leaky Basement Windows
Water leaking through the basement window stains concrete, destroy drywall & insulation and results in basement flooding. Learn how to deal with leaking basement windows.
Highlights:
If you have a leaking cracks or basement flooding in your home we can fix the problem. We are New York City's trusted basement contractor. We work in Staten Island, Brooklyn, Queens, Manhattan & the Bronx.
Looking for a price? Get a no cost, no obligation free estimate.